The woes of a marketing idiot….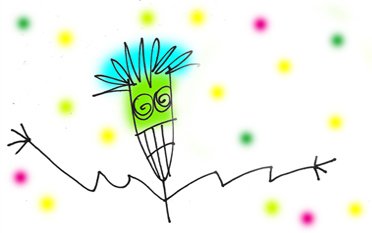 Up until about 2002, I had an absolutely disastrous, horrific experience with trying to sell my work.
For many years, I thought selling and marketing was only for sleaze-bags. I thought it was like being a used car salesman. You can probably guess I couldn't sell too much of my artwork as a result, and went hungry a lot.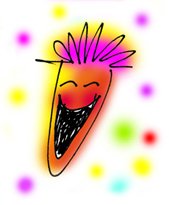 I didn't realize that selling = serving my market: all it is is letting my audience and followers know I have new work they can come see, and that I have other pieces and archived pieces they hadn't seen in a while that they could get for their homes or offices.
What an eye-opener it was when I was finally educated about the real value of marketing – taking my stuff to market, literally – so people could appreciate and buy it, and take it home and enjoy it!
Someone said once that your gift isn't for you,


it's to give away.
Profound, that. Once I started realizing that I had been hoarding my work like a starving miser, everything changed.
Here's a transcript of an interview I was invited to do with Shelagh Jones, the Founder of Spiritus, the Spiritual Marketing Directory
What 'Marketing from Spirit' Means to Me
I take marketing from Spirit pretty deeply to heart. I used to think I had to follow every tip marketers spouted – and I wilted from the inside. So now I listen to the urgings I get from Spirit – whether it's a phrase on the radio that perks my ears, or an urge first thing in the morning.
How that is reflected in the way you run your business?
I do my best to carry my connection with the earth and Spirit into everything I do, simply because it not only feels good to me, but it works. It brings me the Right People, and me to them, at the Right Times so we can do the Right Things together.
The 3 values that are most important to my business
Simplicity – In such a complex world, my head spins if I can't create simplicity. It's as if I become paralyzed with too-much. So I always ask myself, what can I peel any situation down to in order to create comfort and precision?
Clarity – Of course clarity has to factor in at the same time, for how can one simplify without clarity?
Creativity – As an artist, radio show host and marketing mindset coach, creativity is at the core of everything I do. I have to laugh when I think of the jobs I tried before being fired one too many times for 'being too creative'?
Being an entrepreneur is the only way to go for anyone such as me – it's never a question of 'what' to create, always 'when' – when can I fit this project n, when can I fit that one in? It's the way I feed my heart. Which, of course, feeds my Spirit. And which in turn, feeds the world around me.
Who am I and what do I do
I'm primarily a professional artist, creating contemporary paintings and stone sculpture.
I'm also a published author, with over 50 books out there, including books on EFT, surfing, emotions; and I write and illustrate children's books.
I also specialize in coaching individuals and groups in the critical mindset required for success in any marketplace, helping women entrepreneurs move from low income to successful monthly income and a fulfilled, happy heart.