Carving My Life, Volume I:
the EBOOK
People always tell me that my life is so interesting I should write about it. OK! Here's Book One! Hope you enjoy reading it!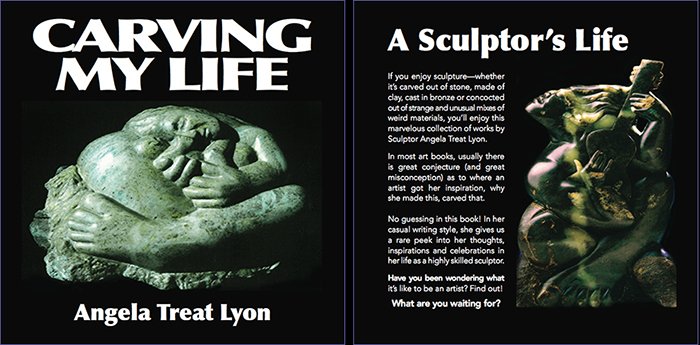 What's in Carving My Life, Volume I, the EBOOK?
What made me switch from my passion for fine art pottery to being an all-out freak for stone carving (which has never stopped….)
My two-year 'walkabout' (truckabout?)
What I did when the docs said I'd never walk again
And a few teasers about my first trip to Italy
There's more, but you'll see.
90 pages. Includes 60+ full color shots of sculpture (and I sneaked in some early pots and a painting that was relevant, too).
And some of the secrets behind the processes of creating some of my first sculptures….
Click on the paypal button below to get your copy right away.
(You can use your credit card, too – )

Download it and feast your eyes tonight! $19.97
Thank you! I'm glad you like my work!