Here's the letter I got announcing the new March 2014 issue: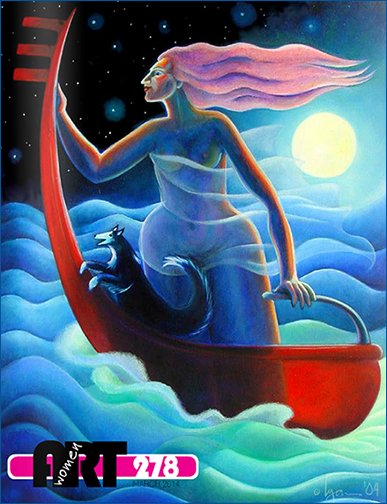 "Women in Art 278 is pleased to unveil the March Issue!
Congratulations to our cover artist Angela Treat Lyon of America whose art beautifully conveys our Water Theme –  Access to Clean Water, an issue that affects every being on our planet.
Our March issue also showcases artists from Slovenia, Canada, India, Spain, Chile, Italy, Switzerland, Australia, Poland and the USA…."
THANK YOU Women's Art Magazine 278!!!
CLICK HERE to take a look at this beautiful magazine – right online!
You'll see my 2-page spreads on pages 8 & 9, and 16 & 17, or you can look below for the smaller pix. AND, you'll definitely want to see the rest of the art in the magazine – there is some pretty fine stuff!
Women Art 278 is a free e-publication, and you can also get it as a printed edition.
Click on the images to go to the larger pix where you can read the articles.
.