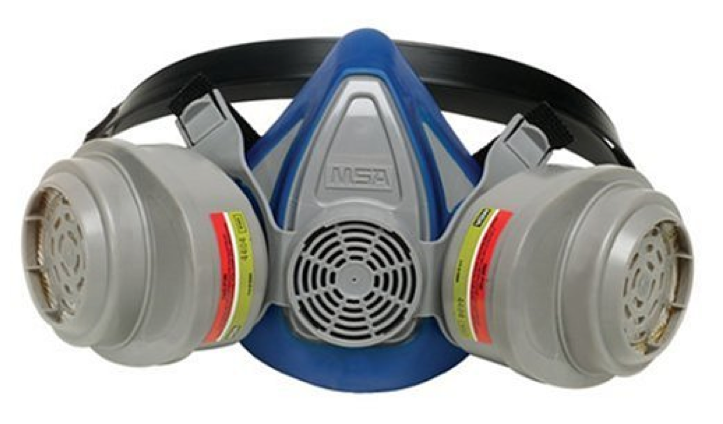 Of course I wear a mask when I'm carving! I don't like it – it gets hot, sweat runs down my face and it's itchy. And it's hard to wear my glasses over the darn things. But.
Talk about an eyeopener:
Years ago, a friend who was a doctor came by my studio after I had just finished carving for the day. He saw me covered in dust, and said, "you realize the inside of your lungs look just like that right about now?"
The mask shown above (an all-purpose industrial mask) is a little like the one I wear, except that mine is geared for small particulates and dust.
Alabaster is a real bad bad bad stone to carve in terms of dust – once those particles get into your lungs, they never come out. Granite is downright toxic, as well. Soapstone isn't as bad as all that, but imagine having all that dust glom onto the insides of your lungs! No thanks!
.